SELECT YOUR HOSTING PLANS
WWM WEB HOSTING

DIFFERENT HOSTING PLATFORMS TO SUIT EVERY NEED

World Wide Myanmar Co., Ltd. is a leading web design development company based in Myanmar. We offer professional web design development services, sale / services and computer training, social media management, email marketing and seo services, domain name registration, website maintenance/ security services, unlimited diskspace/bandwidth hosting, private and dedicated servers services. Our core skills focus on web design/development, mobile application, web hosting and digital marketing with lead generation as primary objective. We also aim at maintaining a professional work environment conducive to trust, open communication and team spirit. The core basis of our organization is to advance in an accelerated manner by uninterrupted organizational renewal and improvement.

SEE WHAT
smart, professional & unique design solutions
We are a group of dedicated professionals based in Myanmar who offer full range of creative services, from design to development, multimedia, e-commerce, SEO.
search engine optimization (seo) services
reseller hosting and private server (VPS)
managed and dedicated servers
RIGHT SIZE. RIGHT PRICE
START YOUR
CLOUD SERVER

TODAY
News/Events/Announcements/Articles/Tutorials
LATEST NEWS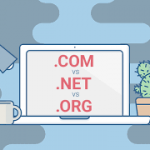 မင်္ဂလာပါ။ The registry of the TLDs စျေးနှုန်းအသစ်အရ .com, .net and .org ဒိုမိန်း စျေးနှုန်းများ ကိုအောက်ဖော်ပြပါအတိုင်း စျေးနှုန်းပြောင်းလဲထားပါတယ်။ Effective 12th August 2023 TLDs Add Renewal & Transfer-in .COM 12.64 USD  12.64 USD .NET...