Search engine optimization
(SEO) is a process of promoting your business online
WE OFFER COMPREHENSIVE SEARCH ENGINE OPTIMIZATION PROGRAMS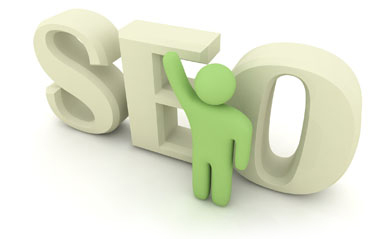 Here's how we apply new beta products and stay on top of algorithm changes for the best rankings
What is Search Engine Optimization (SEO)?
In today's business world, Internet Marketing through the use of Website has become one of the cheaper tools. Your web site should be an integral part of your business plan. It may be the first view your visitors have of your business. You therefore should update and maintain it regularly so your visitors will want to revisit and keep doing business with you.
How Does A Search Engine Work ?
Search engines use automated software programs that explore the Net in search of WebPages. They do this by using "spiders", "crawlers", "META tags", "page titles", "Bots" or "robots" to survey the Web and build their databases. Web documents are retrieved by these programs and analyzed. Data collected from each web page are then added to the search engine index. When you enter a query at a search engine site, your input is checked against the search engine's index of all the web pages it has analyzed. The best URLs are then returned to you as hits, ranked in order with the best results at the top.
Search Engine Optimization (SEO) Cycle
The process of Search Engine Optimization (SEO) goes through various phases as explained below:
Services We Offer:
Monitor Search Engine Rankings
Traffic Tracking
Keyword Research
Competitive Analysis
Add Fresh Content
Web Copy Analysis
Boost Link Popularity
Modifying Web Site Structure and Navigation
Search engine submission
Free link exchange
Search Engine Optimization (SEO) Methodology ?
It is observed that normal tendency of a web surfer who uses search engines to get solutions to their needs and answers online does not go beyond 3-4 pages of search results that account for around top 40 results. Thus, only top ranked websites gets hits and others miss their opportunity. Search Engine Optimization (SEO) is basically aimed at giving your website higher listing and rankings in search results so that maximum number of users is likely to visit your website and that in turn generates more business enquiries.
At WWM Consultants our aim is to give your website a good position in popular search engine results lists. Our proven expertise in Web Analysis, Content Analysis and Keywords Analysis ensured best search engine rankings to our clients. By a good position we mean top listings in search engines. We leverage our understanding of search engine algorithms and combine this with a lot of regular hard work to optimize your pages. We follow a systematic methodology for promoting a web site on search engines like Google, Yahoo, MSN, Alltheweb, Alta Vista, Hotbot, etc.