Local (Myanmar) Private Servers
Helps you deliver the optimal low-latency experience.
Ideal for serious resellers, game servers, and small to medium-sized
It results in higher performance since it does not run a full virtualiz
SELECT YOUR SERVER PLANS
DIFFERENT

PRIVATE SERVER PACKAGE

KVM

TO SUIT EVERY NEED
Why WWM's Local VPS?
World Wide Myanmar serving clients across 30 countries from our initial base in Myanmar since 2009. Today we have grown to provide a mullti-location Dedicated Server and Virtual Private Servers hosting. Currently, we are managing over 1000 servers.
What is VPS?
VPS is a Virtual Private Server, and is a virtualized server. A VPS runs its own copy of an operating system, and customers have superuser-level access to that operating system instance, so they can install almost any software that runs on that OS.
What kind of virtualization does WWM's VPS use?
Kernal Based Virtualization is chosen because of its reliability.
Do you offer Windows services for VPS?
Yes. Windows based VPS solutions are available
Is there any server backup service provided?
Clients are responsible for their own backup.
How long does it take to setup a VPS?
Setup is instant once we receive your payment.
What form of payment does WWM require?
Currently we accept all Major Credit Cards, Paypal and Online Banking Transfer
Where is your data center located?
The data center is located in Myanmar (MICT Park)
Do you allow VPN & proxies on your server?
Yes, we allow VPN & proxies on our servers.
WWM's VPS provide free DNS hosting?
No, there was no DNS server service provided.
How many domains I can host?
There are no artificial domain limits, you control everything on your server.
Can I upgrade my plan?
Yes. you may upgrade your existing plan by contact our sales team. Typical downtime is 30 seconds to 5 minutes as we reboot your server with the new resources.
Do you have any discounts for longer payment periods?
Yes, we offer discounted price for all payment plans Semi-annual, and Annually.
SELECT YOUR SERVER PLANS
DIFFERENT

PRIVATE SERVER PACKAGE

KVM

TO SUIT EVERY NEED
SELECT YOUR SERVER PLANS
DIFFERENT

PRIVATE SERVER PACKAGE

TO SUIT EVERY NEED
Advance features
WEB HOSTING FOR SUPERIOR EXPERIENCE
Why choose cPanel?
cPanel is a piece of legacy software that provides a familiar control panel to easily access and manage your shared hosting account.
High Performance Servers
WWM is a company that specializes in offering high quality dedicated servers and support, with an extreme grade of customer privacy
Data Center (Trusted. Connected. Easy)
Our Buffalo colocation facility is certified to meet industry standards and compliance requirements, and features 24/7/365 power, cooling, connectivity, and security.
The easiest start
EXPERTISE IN HOSTING WEB APPLICATIONS!
Automated Billing
The leading web hosting automation platform. Handling signups, provisioning, billing and support…
Responsive Design for Mobile
An approach to web design aimed at crafting sites to provide an optimal viewing and interaction experience
Secured Access
Configure password-protected directories, IP address denials, SSL/TLS, and GnuPG key settings to restrict access. Protect your site with HotLink Protection, Leech Protect, and ModSecurity.
Customer Support
TRUSTED & LOVED BY OVER 30000+ CLIENTS
Live Chat Support
Our livechat support team is available to assist you with your domain, hosting and online presence needs.
Mail Support
From email to online form or mail submission, our friendly and knowledgeable staff is waiting to hear from you
Call Support
Our friendly Support Team is available to help you 24 hours a day, seven days a week. We look forward to hearing from you!
Uptime Guarantee Backed Servers
through the most powerful Control Panels
by LiveChat, Mail and Phone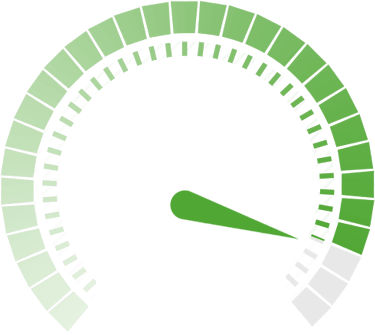 WE SPEED UP YOUR SITE
How long do you think your visitors will last? Researches have concluded that customers cannot wait for more than 2-3 seconds for a website to load and are put off by long loading times.
SSD FlashCache
SSD Caching is a proprietary caching technology that uses cache or stores commonly accessed data of a website/application. SSD caching combines conventional mechanical HDDs and SSDs and bridges the gap between the two.See more
RAID 10 WITH Battery Backup Unit (BBU)
RAID 10 has RX Write IOPS but 2RX Read IOPS. This is dramatic. Suddenly when viewing performance as a factor of stable capacity we find that RAID 10 has double read performance over RAID 0! See more
SEE WHAT
WHMCS ADVANCED FEATURES
Our web-based control panel makes site management a piece of cake. Empower your customers and offer them the ability to administer every facet of their website using simple, point-and-click software.
EMAIL MANAGEMENT
Create email accounts, forwarders, and autoresponders as well as account and user-level filtering to manage email. Fight spam with BoxTrapper, Apache SpamAssassin, and email authentication. Then, use mailing lists to broadcast your message.
See more
DOMAIN MANAGEMENT
Set up subdomains, addon domains, parked domains, and redirects to point visitors in the right direction. Identify your site with Simple DNS Zone Editor and Advanced DNS Zone Editor.
See more